Dam Sen Water Park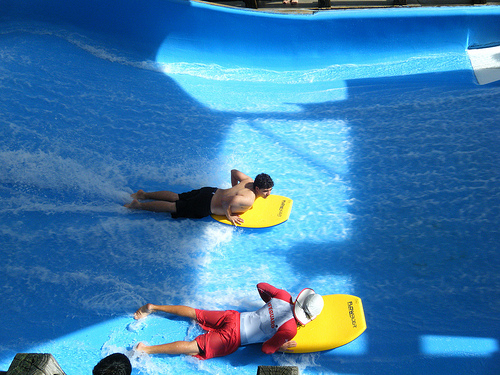 As Ho Chi Minh City can be quite a hot place, a water park is quite well appreciated, and Dam Sen Water Park is one of four parks in the city, and arguably the best one.
Dam Sen Water Park is the ideal place to cool off in Ho Chi Minh City. For those who don't have the time to go to the beach; Dam Sen Water Park is close to the city center, but still big enough to have lots of fun.

Thanks to the size of the place, and a bit of good planning, there is actually a lot to do in the water park. Maybe its not the best in the world, but there are some definite strong points. There are a wide variety of rides and pools, from nice, gentle, relaxing areas to excessively scary rides for the daredevils out there.

Pools

One of the biggest single areas is a large wave pool. Designed to vaguely resemble a beach, the sloping floor means that everyone from toddlers to experienced swimmers can have fun. Inner tubes are available there, but due to the waves, they seem to collect at the deep end. It is normally the busiest area, as it is the most prominent pool.

Around most of the rides is a channel of flowing water, where you can float gently around the park. It is quite relaxing, although you do sometimes get people on the bridges watching you float down. Also, the current is quite strong, so young kids may find it rather hard to swim through, and people may have some difficulty getting out.

Slightly further away, is a standard rectangular swimming pool. However, there is a zip line across the pool, and tourists and locals are regularly jumping into the pool from the line. Next to the pool is a hot tub, which is quite small and can be crowded, but the water is actually warm, making it an actual hot tub, and not just a small, circular swimming pool.